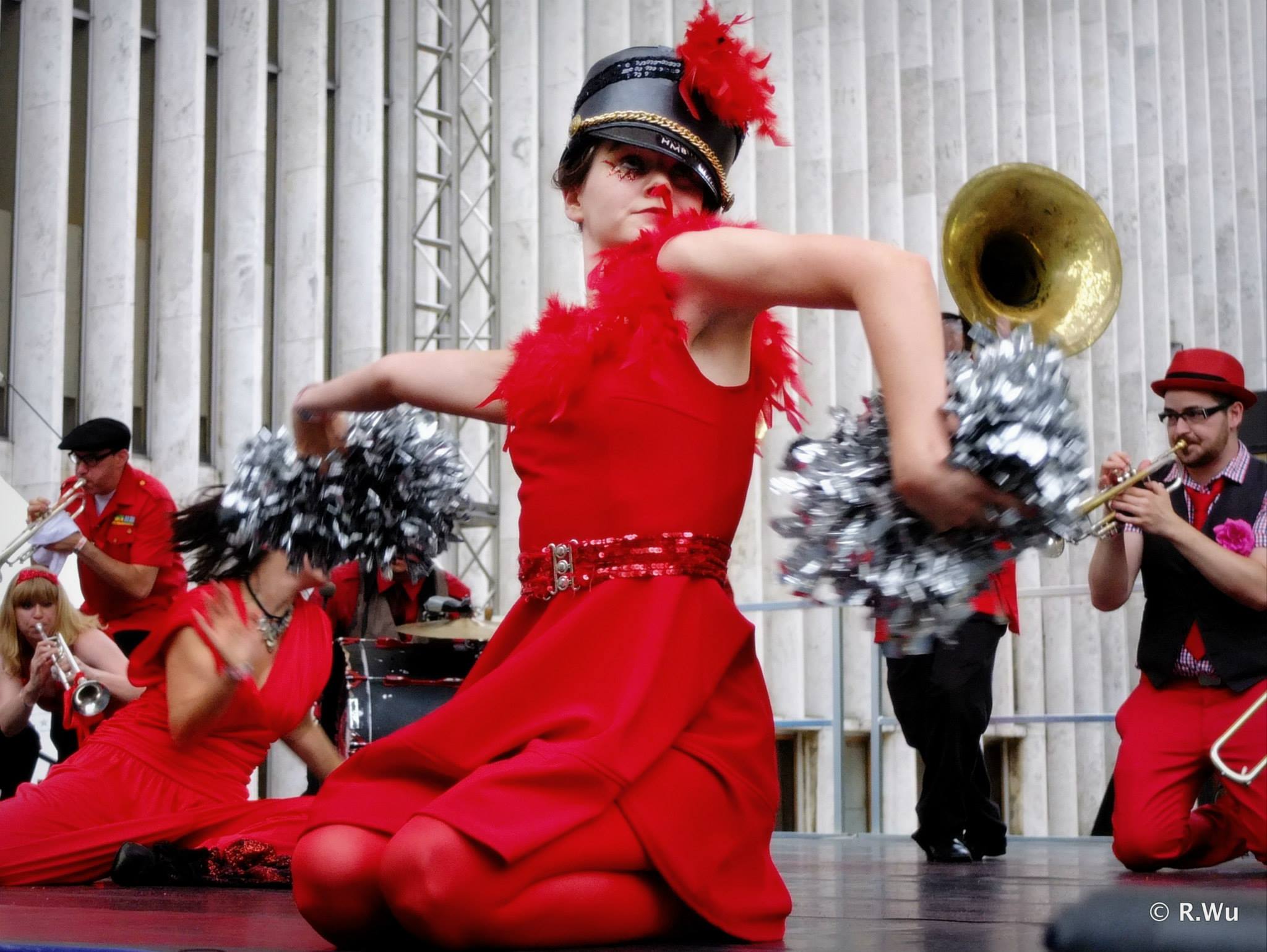 Hungry March Band plays festivals and parades, jazz funerals and bar mitzvahs, marriage proposals and wedding receptions, art installations and sporting events, conventions and community celebrations, pivotal scenes in TV and film, and much more.
Beyond their own beloved New York City, they've performed at Washington D.C.'s Kennedy Center, Mardi Gras Krewe parades in New Orleans, Lollapalooza, Harvard University's Sanders Theater, and in the Great Northwest. Internationally, they've toured throughout France, Germany, Switzerland, Italy, Holland, and most recently at the world's largest theater festival in Bogotá, Colombia.
Check out past events and upcoming shows.
HMB can play with or without a sound system, indoors or outdoors, subterranean or on a mountaintop. They love a full-blown stage show as well. HMB's dynamic repertoire of mostly original music is always expanding and celebrates the varied tastes of the players, their travels, and the vibrant diversity of sounds of the city in which they live. Listen here.